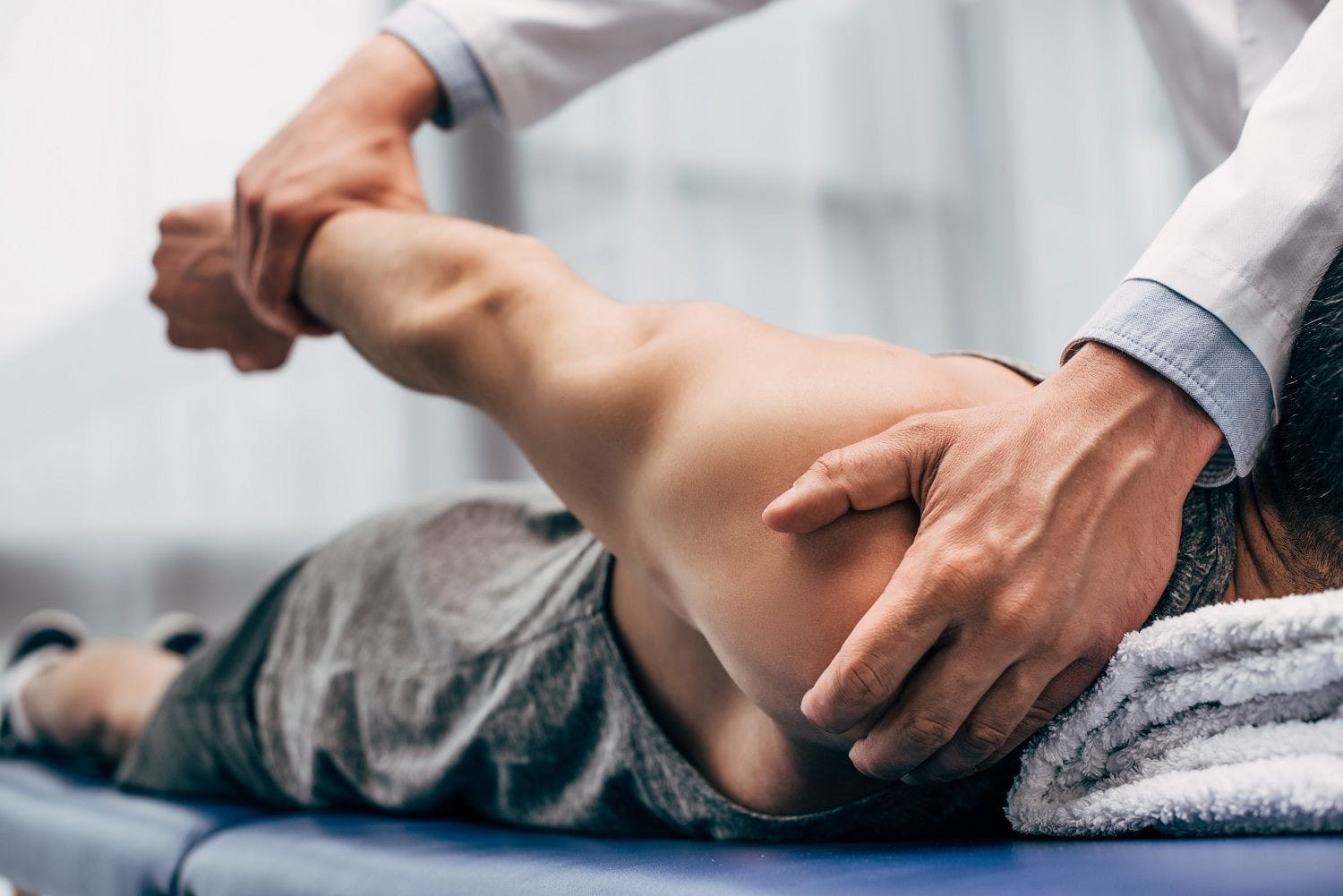 Book Chiropractic Assessments and Treatments
at Our Clinic in Maidstone, Kent
If you're looking for hands-on care from experienced chiropractors, turn to Coxheath Chiropractic in Maidstone, Kent. Our chiropractic assessments and treatments offer quick and light adjustments to help alleviate joint and muscle pain. Based on our initial assessment, we will tailor all therapy to your specific needs. With more than 28 years of experience in the industry, we are well placed to deliver a wide array of chiropractic treatments. Get in touch today to book an appointment.
How Chiropractic Treatments Can Help
There are numerous benefits to our chiropractic treatments. In particular,
McTimoney chiropractic treatments
are gentle enough to be suitable for all ages, from newborn babies and children to pregnant women and elderly people. Chiropractic patients report benefits for a range of complaints, including:
IBS

Pregnancy Plan

Sciatic Pain and Neuralgia

Cervicogenic Headaches and Migraines
Sports Injuries

Back and Neck Pain

Repetitive Strain Injuries

Rheumatoid Arthritis and Osteoarthritis
Frozen Shoulder

Whiplash Injuries

Menstrual Problems

Tennis and Golfer's Elbow
When you book your first appointment with us, we will take details of your full medical history, including general health, lifestyle, and symptoms.
This is followed by a thorough examination of all the joints in your body, including neurological and orthopaedic testing to assess and analyse a particular problem.
Once a working diagnosis has been established, your whole-body treatment can begin, starting you off on the road to recovery.
Patients are requested to undress to their underwear or similar clothing so that we can undertake a comprehensive assessment and treatment at your first appointment. Modesty gowns are available, and a screen is provided for your privacy. All patients under the age of 16 must be accompanied by an appropriate adult, and all patients are welcome to bring a chaperone of their choice.
At our clinic in Kent, most of our clients come from personal recommendations by previous clients in Maidstone, Medway, and the surrounding areas. We also have clients who visit from Essex, Surrey, Sussex, and Somerset, and even some who travel from France and Holland.

We carry out high-quality chiropractic assessments and treatments for our valued clients.